If you are a residential member and don't like surprises, we may have the perfect plan for you. Levelized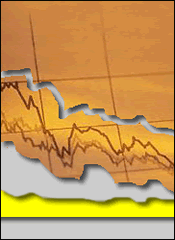 Billing lets you predict the future!
With Levelized Billing, you will know what to expect on your electric bill because the amount will be approximately the same month after month, even throughout peak cooling and heating periods. It does not reduce your electric bill, but will smooth out your charges and help you manage your account.
With our Levelized Billing Plan, your levelized electric bill is calculated by adding your current month revenue and your previous 11 months total revenue and dividing that by 12. Your average revenue is then taxed. In addition, one 12th of any unpaid balance resulting from this averaging, or minus any overpaid balance resulting from this averaging will be applied to the bill and then rounded to the nearest dollar.
The eligibility is based on the same criteria specified in the Arkansas Public Service Commission's General Service Rules under which service deposits are refunded, this means two consecutive late payments or three late payments during twelve months will void your eligibility to participate.
There is no charge for using the Levelized Billing Plan. This is a service we provide to our members to make it easier to budget their electric bills. Enjoy the peace of mind that comes from planning ahead.
For more information on how to sign up for levelized billing, contact our office by calling 763-4563 or toll free 1-800-439-4563 or simply fill out the application below and mail to:

Mississippi County Electric Cooperative, Inc.
P.O. Box 7
Blytheville, AR 72316-0007